Hytale Adventure Mode: A deeper look at new improvements
In the recent official Hytale blog - we come across many new updates of one of their game-modes: Adventure Mode. Many people are excited to start their own, excited long journey in Hytale - by exploring through caves, dungeons, hunting for food to survive and building; houses, hotels and more incredible stuff! Within this blog, Hytale has revealed certain improvements they have made to their Adventure Mode; the user interface - equipment selection and dual wielding, new building materials - roof blocks, and to finish up with a new soundtrack by @oscastyle - that interests the feeling and vibe of your Hytale Adventure!
Hytale team has been working hard to provide the best content for the community, so the time and hype comes to its worth - with also taking the studio team, bigger and efficient - due to the partnership with Riot Games! If you want to read more about the Hytale/Hypixel Studios partnership, please click here.
Anyways, back to the exciting progression of Hytale' adventure mode!
Today we will look at:
Hytale UI: equipment selection & dual wielding
New Building Materials - adjusted roof blocks
New Hytale Adventure Soundtrack
---
Hytale UI: Equipment Selection and Dual Wielding!
Hytale has made changes to their adventure mode gameplay; equipment selection allows players to use different items in each hand by having a circular selection display which will allow you to switch to different items, such as a torch, a weapon, etc.
---
×
New Building Materials: Roof Blocks
Hytale has introduced many new materials; you can explore them here - but, as of now, they have revealed new roof blocks, which gave us angled roof pieces. Hytale players can now elaborate in detail with buildings, such as houses, hotels and more creative ideas. This will bring Hytale' buildings into life and have a better experience exploring through different builds. Here are some Hytale builds: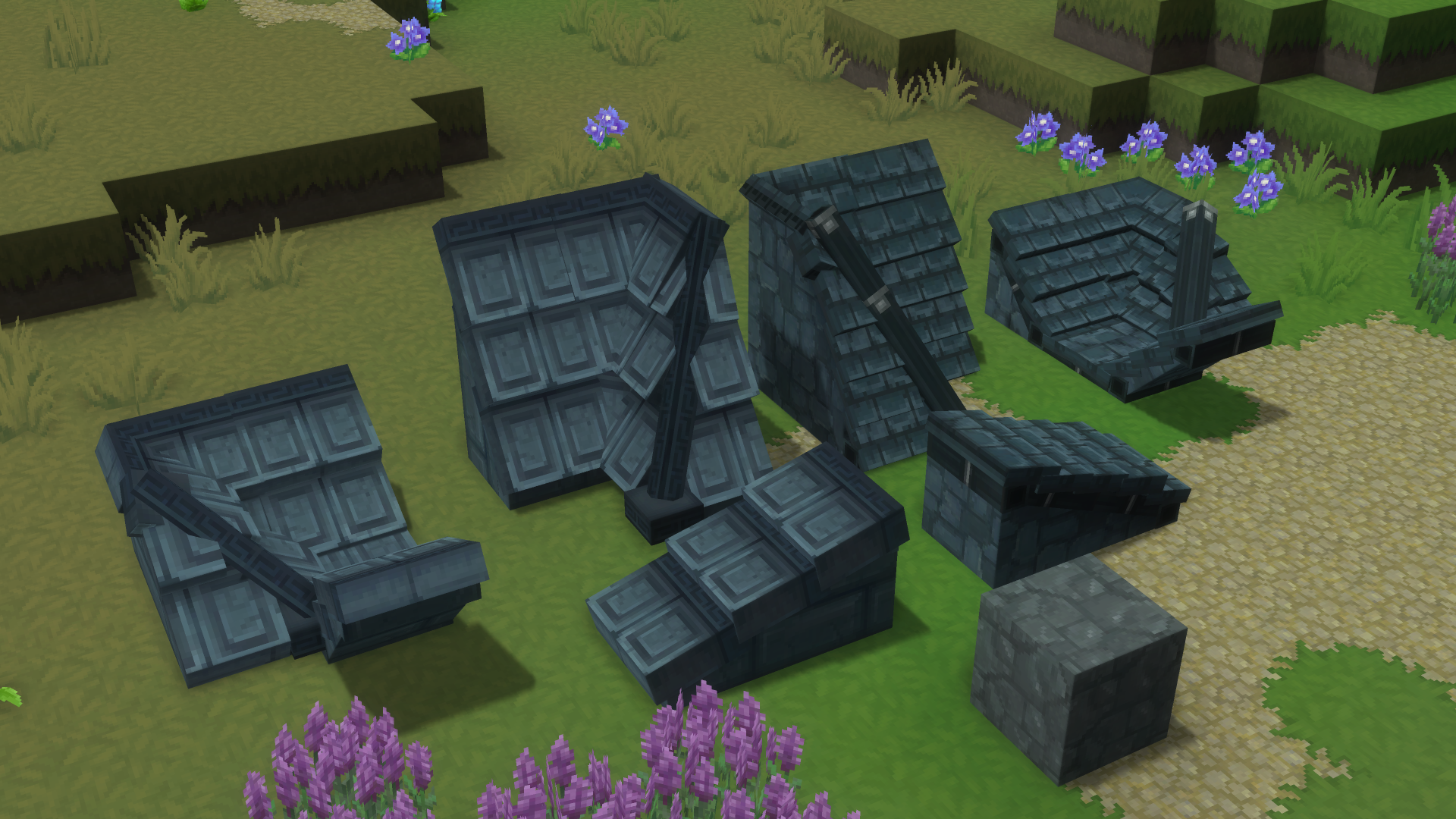 "Please note that while some of the builds below were constructed within the zones and biomes of adventure mode, they are all custom creations made using Hytale's builder tools and don't represent adventure mode content." – Hytale
---
Hytale New Soundtrack: A World Below
With having exciting adventure mode gameplay, we need some thrilling Hytale soundtracks - to make the game feel more exciting and adventurous! Thanks to Oscar - he has produced an amazing soundtrack for Hytale, which will make the adventure mode to the next level, as we explore the deep caves, underwater, dungeons, and fight monsters! We also imagine that we are able to add our custom music to our own community Hytale servers for the interest of the genre/category of the server. Here is the new soundtrack that has been added to Hytale:
You can check out the other Hytale soundtracks on their official Hytale channel. Thank you, and that's all for today!